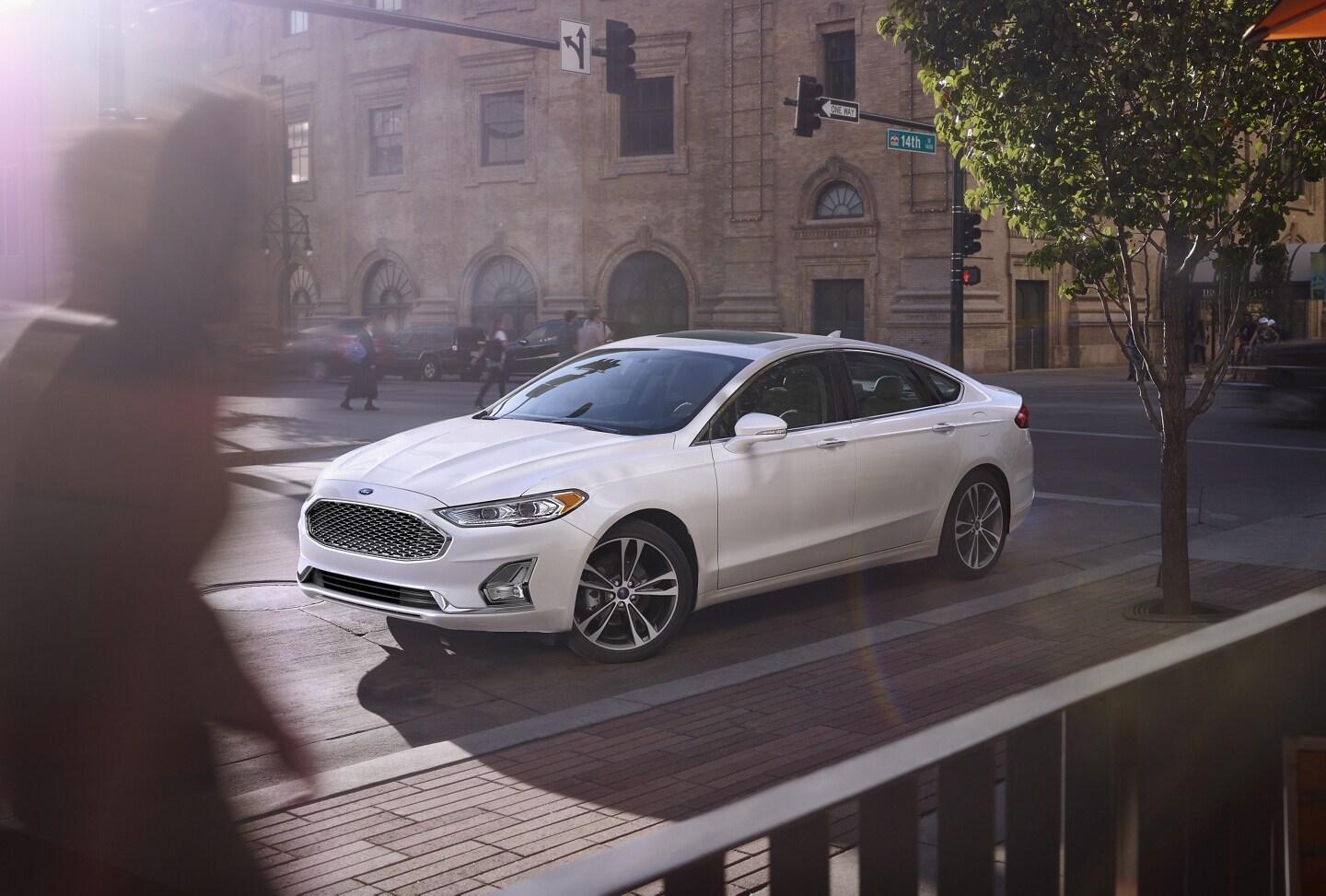 Hybrid models are becoming more and more popular. Luckily you can find the phenomenal 2020 Ford Fusion Hybrid at our local Fort Atkinson, WI Ford dealership. At Griffin Ford Fort Atkinson, we're passionate about helping our customers find the vehicle of their dreams. For many of those who visit with our Ford brand dealers, the Ford Fusion Hybrid certainly takes the cake.
2020 Ford Fusion Hybrid Details
Having a vehicle that sports some solid fuel efficiency is incredibly important, and the 2020 Ford Fusion Hybrid is bound to satisfy. The Ford Fusion Hybrid sports a 2.0-liter Atkinson cycle inline-four engine, an electric motor, and a 9.0-kWh battery pack to pump out 188 horsepower and 129 lb-ft of torque. On electric power alone, the Ford Fusion Hybrid can run for a total of 25 miles. The battery pack itself can also be recharged thanks to the adaptive brakes which sends power directly to the batteries. Although, when all totaled, the combo of gasoline and electric power makes for a total fuel economy of 43 mpg in the city and 40 mpg on the highway, which results in 41 mpg combined.
2020 Ford Fusion Hybrid Safety and Special Features
Beyond the hybrid gas and electric power, the 2020 Ford Fusion receives much of the same safety and special features package as other models within the gas-only lineup. For one, models come standard with an 8.0-inch infotainment touch-activated system that combines Apple CarPlay and Android Auto integration to make for a truly high-tech driving experience.
In terms of safety features, the Ford Fusion Hybrid comes with adaptive cruise control offered as a small addition to base models. Adaptive cruise control uses sensors to determine the flow of traffic and will automatically adjust your speed in accordance with the vehicle in front of you. Rear parking sensors are a standard feature in the Ford Fusion Hybrid, and they make navigating tight spaces and parking lots a far more stress-free experience.
Buying a 2020 Ford Fusion Hybrid
The Ford Fusion Hybrid is the perfect commuter car and you can take a model out for a test-spin today at Griffin Ford Fort Atkinson. We look forward to seeing you at our Ford dealership near Janesville, WI.