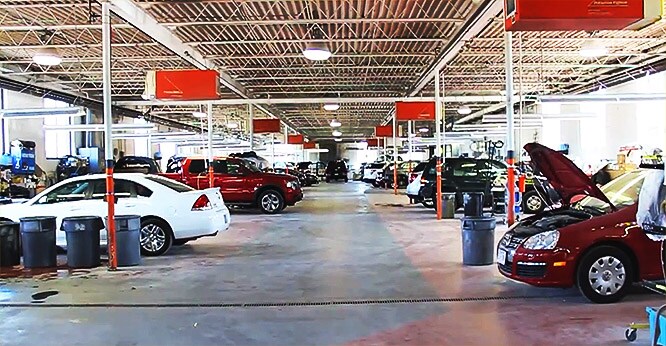 We Meet The Nicest People By Accident
We often meet people due to unfortunate situations. Things like car accidents, an unplanned meeting with a deer, hail storm etc.
We understand that needing to have your vehicle go to the bodyshop is often an inconvenience. We do our best to make it as convenient and straightforward as possible for owners of all vehicle makes and models.
So, if you are in Fort Atkinson, Jefferson, Cambridge or the surrounding Jefferson County areas and need a body shop, look no farther than the I-CAR Certified Professionals at the Griffin Ford Lincoln Body Shop.
Ford Certified Body Shop
There are a number of reasons you chose your Ford Escape, F-150, Edge, Explorer or Escape. In fact, there's likely an extensive list. But nothing stands out more than that first time you saw that showroom shine before taking it for a test drive. If you want to fall in love with your car all over again, the auto body and collision repair team at Griffin Ford Lincoln Inc. is ready to serve drivers from Stoughton, Johnson Creek and Whitewater like you...and more importantly, your car.
Our team has been trained to buff out scratches, touch up paintjobs, remove dents and give your car a serious once over in any other way in order to bring it back to the way it looked when you first laid eyes on it.
Simply put, you can count on your car looking like it is years younger. And with the help of our onsite service and repair department, you can make sure your car drives as young as it looks, too.
If you're ready to put our team to the test, fill out our online contact form to set up an appointment at our Ford Certified Body Shop today. We'll confirm as quickly as possible.