What is Ford Flex Buy?
Ford Flex buy is truly unique program allowing qualified buyers (thru Ford Credit) a payment over the first 36 months that is competitive with a lease. There are no mileage restrictions, however. The savings over these first 3 years is equivalent to a 15%-18% reduction from an equal monthly payment calculation. Customers in Fort Atkinson, WI who sign up for the Ford Flex Buy program, can take home the loaded new Griffin Ford they desire, with all the advanced features to make their driving experience the best. Payments start our lower, then gradually increase over the last months of the purchase contract (aligning with rising income). Bottom line, your first 36 monthly payments are lower than those of a comparable 60 or 72-month contract! 
What are My Options with Ford Flex Buy?
Customers have the choice of 66 month or 75 month terms with the additional option to decrease payments by 15% or 18% for the first 36 payments. 
Are You a First-Time Buyer?
If you've just graduated or are setting out on your own, the Ford Flex Buyer program is an excellent choice for you! Your payments will start off lower, aligning perfecting with an entry-level salary. You'll get a beautiful new Ford vehicle (with a warranty and earned maintenance program) without the burden of high monthly payments. And, the first-time buyer process at Griffin Ford in Fort Atkinson is designed for your ease. 
Why Choose the Flex Buy Program at Griffin Ford? 
If you don't have the budget for a standard monthly car payment, Flex Buy Program at Griffin Ford in Fort Atkinson, WI offers the option of lower payments in the first few years of your loan. Our Finance Experts can reassure and assist you with the process of buying a new vehicle. We work with all types of buyers and can make sure your monthly payment fits your lifestyle. Griffin welcomes all your questions on how to finance your vehicle, including those about this great Ford Flex Buy program. Again, we can design your payments to complement your current and future budgets!  
Get in touch with us online or by calling: 920•568•4444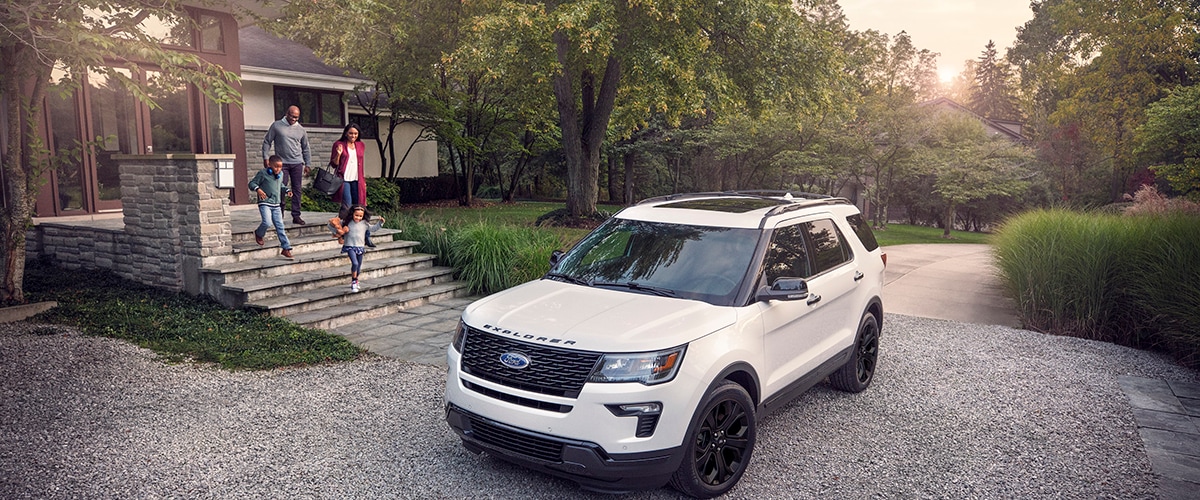 *Flex Buy cannot be used to purchase a Used or Certified Pre-Owned Ford vehicle--New, Personal Use contracts only. Flex Buy is not eligible with Deferred First Payment Programs-maximum of 30 days to first payment. On a 66 month loan, the last 30 months payments are approximately 22% higher than the first 36 months. Flex Buy is not a Lease or Balloon financing. There is not a residual amount, refinance requirement or return option. Ford Flex Buy buyers are supported by Ford C&I offers. Customer owns the vehicle and can trade at any time, plus apply the equity they've built to future transactions. Customers are notified of the payment change with invoice messaging on the 34th and 37th payment. Customer rate remains the same for the entire term of the contract.
Hours
Monday

9:00 AM - 8:00 PM

Tuesday

9:00 AM - 6:00 PM

Wednesday

9:00 AM - 6:00 PM

Thursday

9:00 AM - 8:00 PM

Friday

9:00 AM - 6:00 PM

Saturday

9:00 AM - 4:00 PM

Sunday

Closed