2019 Ford Ranger
This once-discontinued midsize pickup truck has made its grand return. The Ford Ranger is sized to satisfy your need for a car that is fun to drive around town every day, while also featuring the power and practical features that make pickup trucks so handy. The Ford Ranger is built with no intention to settle; that's why it has jumped into the midsize truck class and headed straight for the top. The 2019 Ford Ranger boasts a best-in-class max tow rating of 7,500 lb and a best-in-class max payload of 1,860 lb. Even the gas mileage is at the head of the pack, with a fuel efficiency rating of 26 MPG combined.

2019 Ford F-150
The Ford F-150 seamlessly blends brute strength with modern refinement for a modern full-size pickup truck that is ready to accomplish great things. Rather than using steel, the body of the Ford F-150 is made out of military-grade aluminum to maximize strength and minimize weight. The Ford F-150 is available with one of six different powertrains that deliver enormous power and torque, including the high-output 3.5-liter Ecoboost® engine that churns out 450 horsepower and 510 lb-ft of torque. The Ford F-150 is also a class-leader, offering best-in-class conventional towing with a max tow rating of 13,200 lb.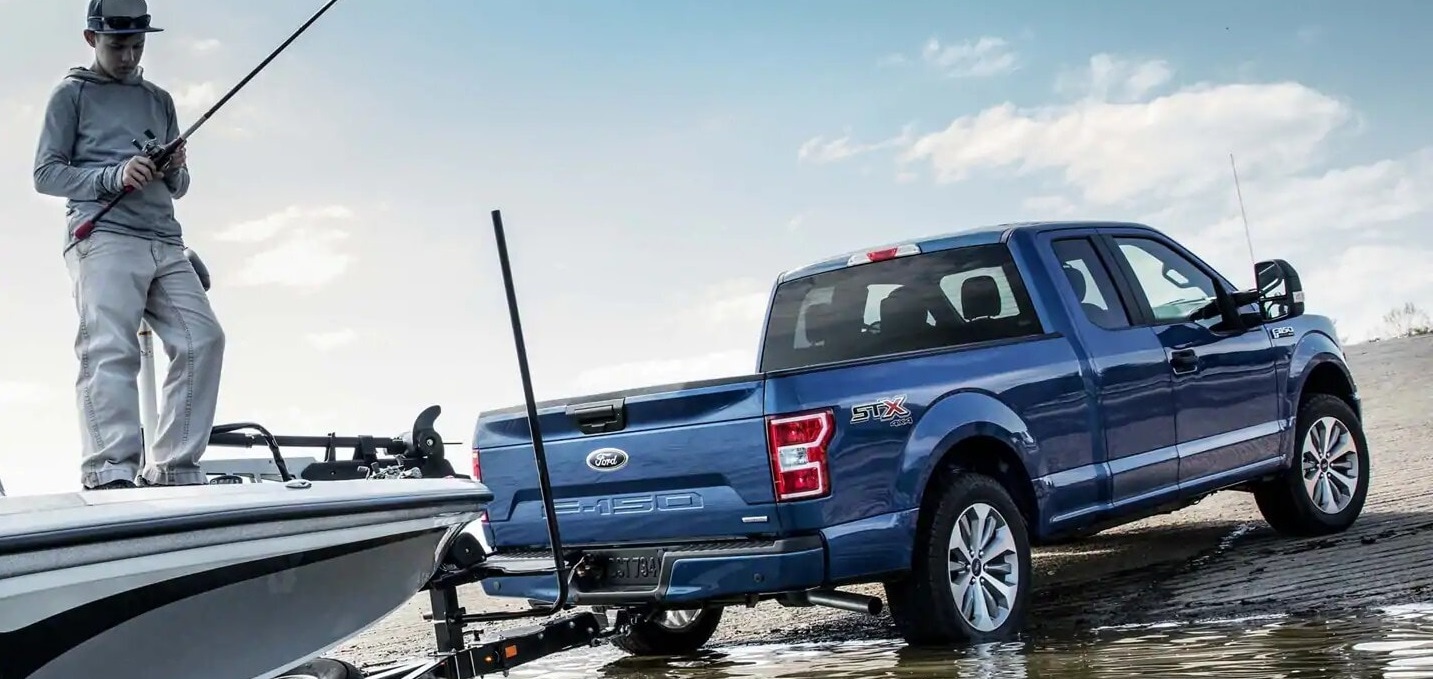 2019 Ford Super Duty
When your toughest jobs arrive, the Ford Super Duty is ready for action. The Ford Super Duty is comprised of the F-250 and F-350, and it follows the pattern of other Ford trucks by boasting class-leading numbers. The Ford Super Duty near Whitewater, WI is capable of best-in-class conventional towing with the power to tow 21,000 lb. This ridiculous number is blown away by the best-in-class gooseneck tow rating of 35,000 lb. If you have tough demands, the Ford Super Duty is up for the challenge.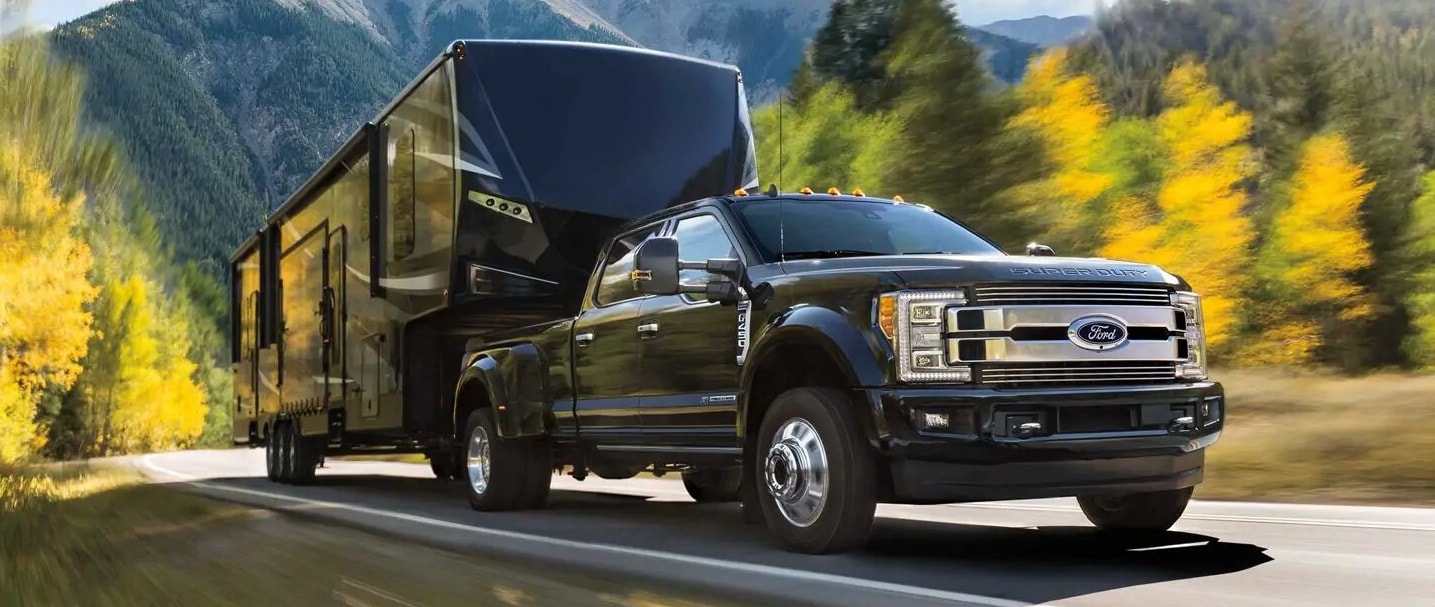 Our helpful staff is more than happy to answer any of your questions when you visit or contact our Fort Atkinson Ford dealer. We look forward to helping you find the Ford truck that is just right for you.